In 18 months my mom and I have committed to walking the Camino. That gives me 18 months, about 547 days – and counting – to get my financial shit together. I'm a terrible spender and an even worse saver. In September 2018 that needs to be revolutionised so that I can take a sabbatical (work logistics to be arranged then, don't ask questions) and fly to Europe for two, maybe three, months.
Deviating from my obsession with everything French (Paris will naturally be on the agenda), I find myself drawn to and inspired by the dusty colours and flavours of Porto, and the bold patterns and architecture of Spain. Hence, this hotel's exquisite renovation and striking personality caught my attention.
The Barceló Torre de Madrid hotel, set inside a 1957 building in the Spanish city, has undergone a full refurbishment of all its nine floors. Spanish designer Jaime Hayón aimed to take visitors to this hotel in Madrid on a 'visual journey through Spain's past' by combining Arabic and Moorish details with his signature playful aesthetic. With that intent in mind, the Barceló Torre de Madrid hotel has opened its doors with a blend of avant-garde and modern styles.
Hayón, a Madrid native, wanted to show the city's diversity and richness through his design, and mixed traditional architectural elements and a jewel-toned colour palette with fantastical sculpture and art pieces. The Barceló Torre de Madrid hotel is located in one of the city's most iconic buildings, considered for years as the world's tallest concrete building, with stunning views of the Palacio Real, La Almudena, and other sites. The result is a design and architectural masterpiece.
Many of the furnishings and light fixtures used in the hotel are from Hayon's multiple collaborations with the likes of Fritz Hansen, &Tradition, Gubi, Arflex, Cassina and BD Barcelona – i.e big names in the high-end furniture biz.
Perhaps I'll pay it a visit in no time at all…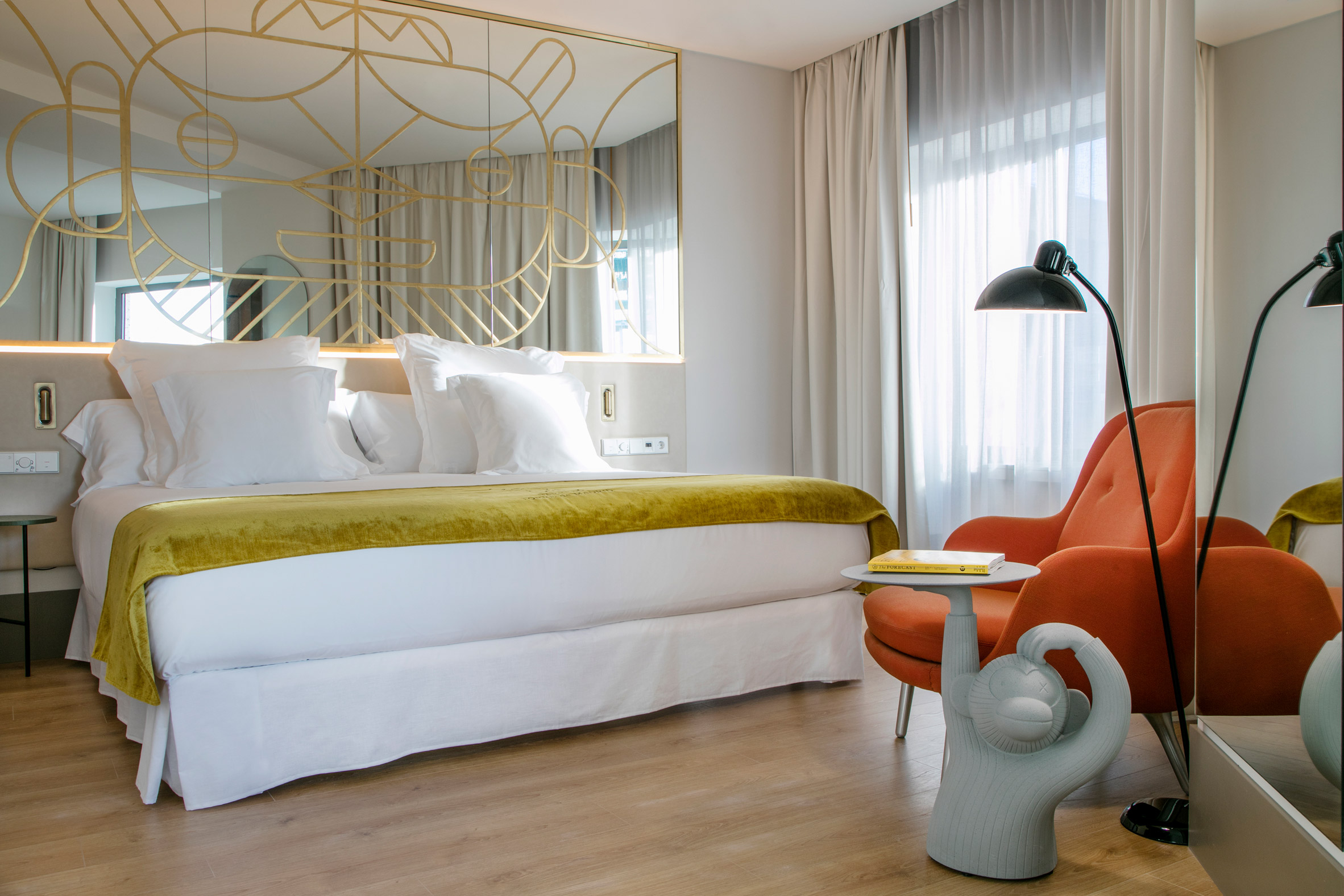 Photographs Dezeen