Working out of The Magic Factory, a 15 000-square-foot think tank in San Francisco, Ken Fulk specialises in interior design, special events, and architecture. His reputation is a fantastic one: He is a fantasy; an inventor and creator who pulls off simply the most imaginative sets. Whether he is creating staggering homes, throwing the opening party of a museum show, or planning large-scale events, Fulk's work is always remarkable and stylish and over the top and I just love it.
At Hirst Bar in San Francisco, a space designed by Fulk, the drinks are free – you've just got to be invited.
Courtesy of Silicon Valley and the bigwigs who run it, San Francisco is becoming a capital of wealth and culture. It's a world made up of the tastes of the tech elite – and Ken Fulk gets it. Damien Hirst is one of my all-time favourite artists. His tank series captivated me on first discovery of them in 2006. No one does anything quite like him – from dots on a canvas to sharks and sheep in a tank. So when I heard the words Hirst Bar designed by Ken Fulk, I'm booking my flight to San Fran now.
Located in a six-story neo-Georgian mansion, owner Trevor Traina bought his first Damien Hirst spot painting and hence the name and theme of the new space was born. The bar, an exclusive private-use space, is branded with signature accessories such as matchbooks, notepads, pencils, and a cocktail menu that includes the 'Trainatini' and the 'Trevorac'. It's rather dazzling.
Cancelling ticket to San Fran because, alas, I'm not personally acquainted with Hulk nor Traina nor Hirst for that matter. I'll just ogle at the photographs…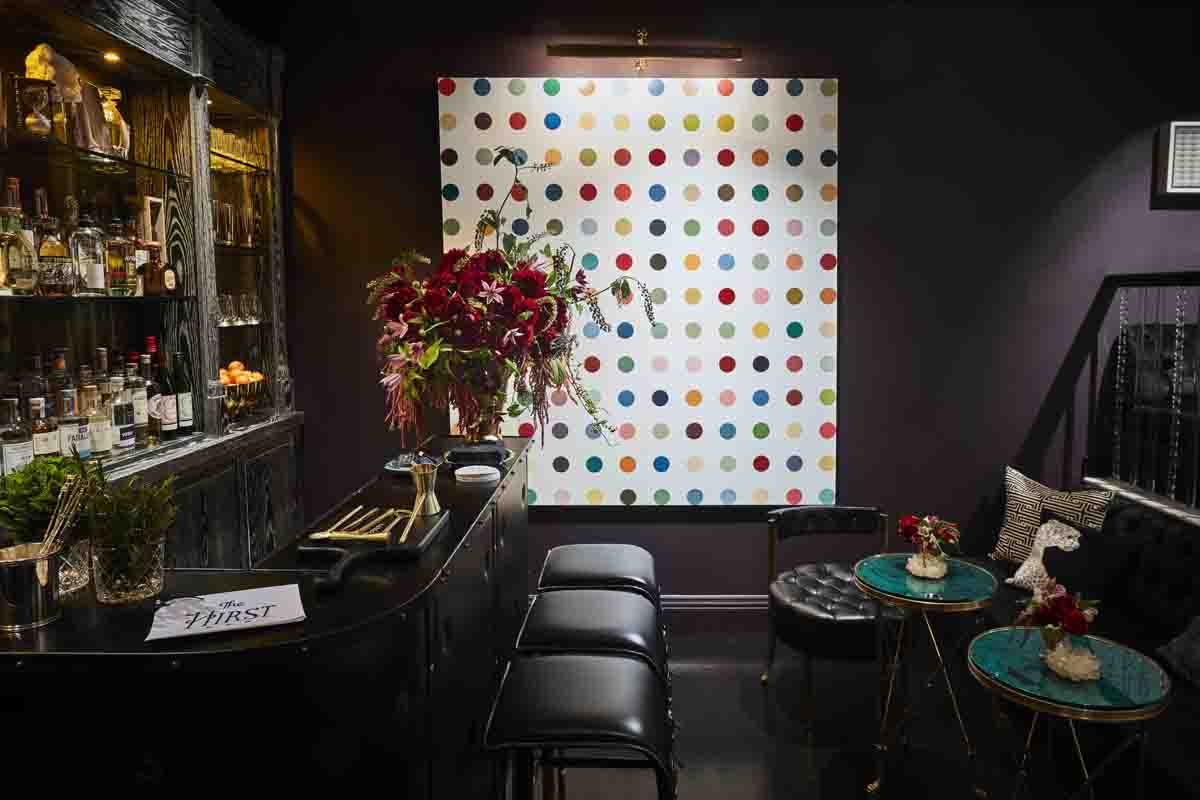 Photography Douglas Friedman; courtesy of Ken Fulk