I love a good dress up. On the cusp of 2017 my boyfriend Barry treated me to the ultimate New Year's Eve dinner party. The Shortmarket Club, Cape Town's most stylish and Gatsby-esque fine dining destination (read my review of it here), opened its doors to a select crowd for a themed night of eating, drinking, dancing and celebrating. It was magical!
I borrowed my mom's vintage wedding dress, curled my hair, donned the red lipstick and felt like I was living a dream as I accompanied my dashing and dapper partner to what was without doubt the most glamorous New Year I have ever experienced.
The menu, carefully prepared by Head Chef Wesley Randles, featured a six-course feast of considered flavours, pairings and ingredients. It included the best ceviche I've ever tasted in Cape Town (on par with the Peruvians); West Coast oysters with Tiger's Milk and lemon; asparagus and truffle – real truffles – and a miso and hazelnut mayonnaise; springbok rump on spiced sourdough with garlic buchu xo dressing and caperitif beetroot jus; followed by a magnificent cheese trolley. Lest we forget canapés that included shitake nori rolls, rare grilled rib-eye with chimichurri and tempura prawn with crayfish mayonnaise. With our table of 12 standout people, it was an incredibly special way to welcome in the new year.
Music from the jazz band frontlined by Andy Lund ensured the ambience was as seductive and voguish as the setting. And the champagne just kept on flowing.
I was incredibly impressed with the attentive service and attention to detail. A big thanks to the Shortmarket staff who gave up their New Year's Eve to feed and entertain us. It was so memorable, made more so by the people and friends we shared it with. If that's how the year started, here's to a truly beautiful 2017.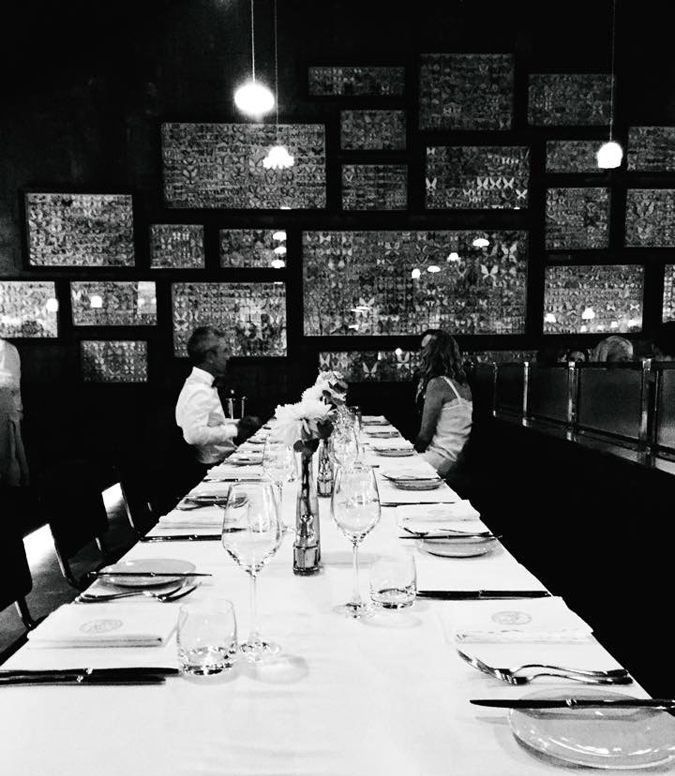 The menu, conceived by Head Chef Wesley Randles…
Photographs My own;  Elzaan Van Der Merwe