I've always been a dormant francophile, significantly less dormant in the last few weeks. In an attempt to make household chores more 'fun', I started playing French music, and so went down the Parisian rabbit hole – and have yet to come out. Longing for a return to Paris, I've been living vicariously through French design, French music, and French film. And lusting at Paris' most beautiful French hotels.
In the heart of the Eastern district of Paris, Hôtel Providence, built in 1854, has witnessed a dramatic evolution and makeover, where too much is just enough. Located in the up-and-coming neighbourhood of Strasbourg Saint-Denis, close to similarly attractive neighbourhoods like Haut-Marais, Beaubourg and near the Saint Martin Canal, every day is an opportunity to discover new stylish boutiques, art galleries and restaurants, and experience Parisian life at its finest.<!–more–>
Owned by restaurant and hotel tycoon Pierre Moussié, the building is designed by architect Philippe Medion, with remarkable interiors by Pierre's wife and her friend Sophie Richard. The decor of the Hôtel Providence personifies a typical Parisian atmosphere: cosy fire places, fine architectural details, Point de Hongrie wooden floors and marble mosaics. Sitting in the front terrace, feel at the heart of Parisian life, with cobbled stone streets lined with benches and flowers.
The 18 rooms include two junior suites and a large suite, each room individually decorated with designer fabric and tastefully chosen vintage furniture. It provides a warm setting compounded with modern comfort. Finally, experience a postcard view of Paris with its statement rooftops and views of Montmartre.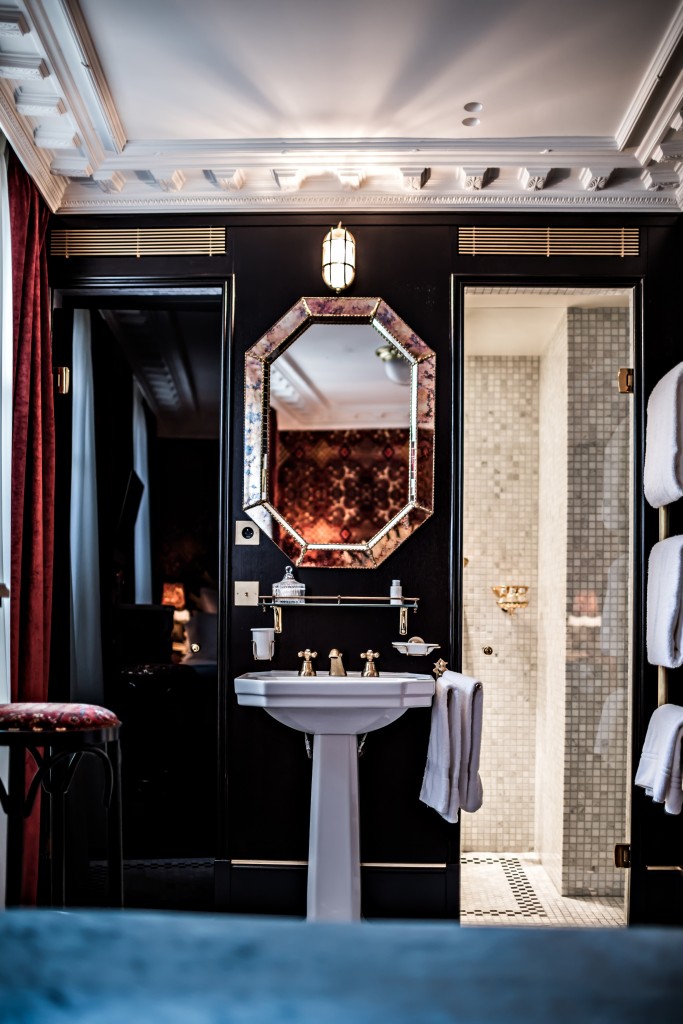 Photographs Benoit Linero