I love yellow. It's my favourite – it's happy, and it makes me happy. (And I'm blonde. Blondes look good in yellow.) American architect Richard Meier loves white. But in honour of the 100th anniversary of the De Stijl movement, his one and only building in the Netherlands has been painted in the style of Piet Mondrian.

Meier's City Hall in The Hague – usually an all-white facade – serves as the perfect canvas on which to paint Mondrian's red, blue, yellow and black blocks and lines. The paintwork will cover the building for one year to celebrate the century since Theo van Doesburg founded the Dutch art movement, De Stijl.
'White is the most wonderful colour because within it you can see all the colours of the rainbow. The whiteness of white is never just white; it is almost always transformed by light and that which is changing; the sky, the clouds, the sun and the moon.' – Richard Meier
Piet Mondrian, who died in 1944 at age 71, was a key member of the group of artists and architects that created abstract work based on a strict geometry of horizontals and verticals, and bold colours. The makeover of the city hall is the first in a series of installations that will take place across The Hague – which holds the world's largest collection of Mondrian's works.
My boyfriend is a keen De Stijl fan – this post is especially for him. Perhaps for the bright colours, perhaps for the precision, but this sort of thing can't help but make one… smile.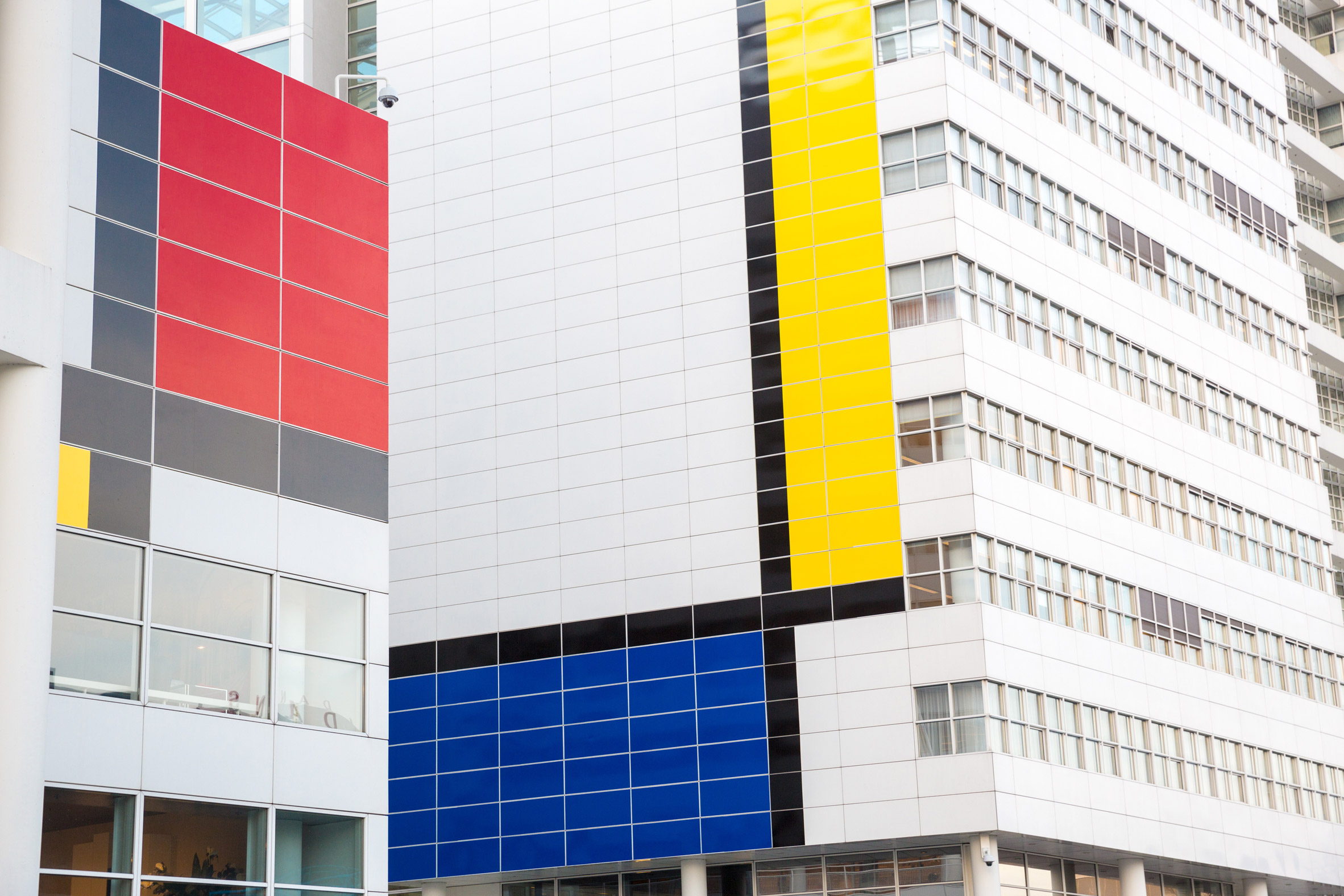 Photography Courtesy of The Hague Municipal Council